Puzzling Places - Passthrough Update V1.9!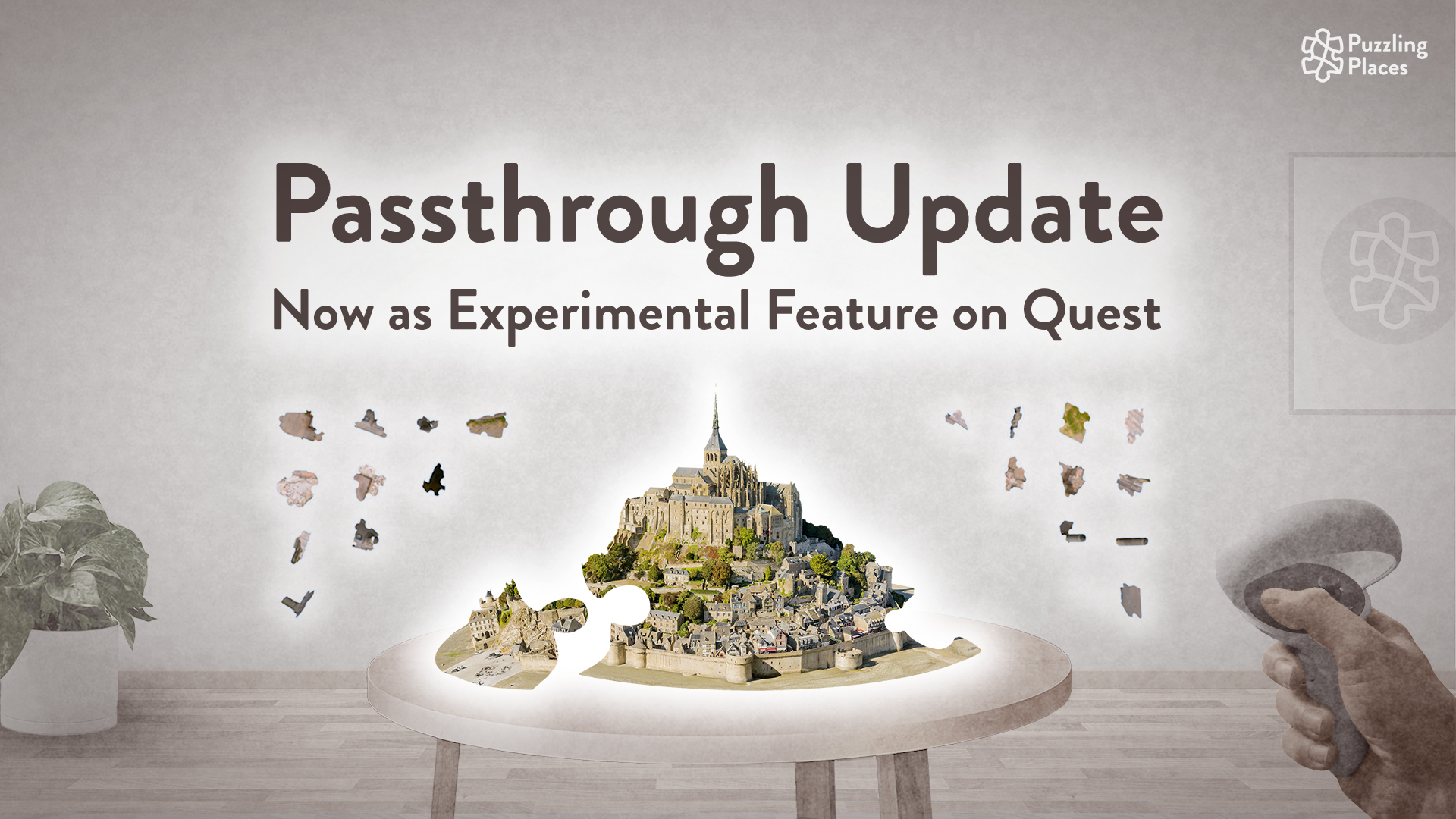 Time to bring Puzzling Places… into your room with Passthrough - available today as a free update for all Quest players!
Ever felt a bit isolated and disconnected from your surroundings while you played VR? Now, with the new experimental Passthrough feature, you'll be able to see the room you're in while playing Puzzling Places!
Passthrough gives you the confidence to walk around your room without stubbing your toe on your coffee table!
Bonus Feature: Color & Contrast Adjustment
By using the "styler tool", you can adjust the colors and contrast of the monochromatic Quest cameras - adding color into the Passthrough scene!
Enabling Passthrough Mode
To activate the Passthrough mode in Puzzling Places, follow these simple steps:
Launch Puzzling Places,
select "Settings",
scroll down to "Experimental" and check the "Passthrough mode" box.
That's it! Now when launching into a puzzle, the environment will be replaced with the Quest Passthrough mode to be able to see the room around you!
Feedback Wanted!
As this a new and experimental feature, we want to hear about what you think! Do you like it? Does it make Puzzling Places more comfortable to play?
Let us know in Discord!
---
You can also follow us on social media to get the latest news about future puzzle packs and other exciting updates:
Happy puzzling!
- realities.io Team -