🎁 New FREE Puzzle - The Haunted House!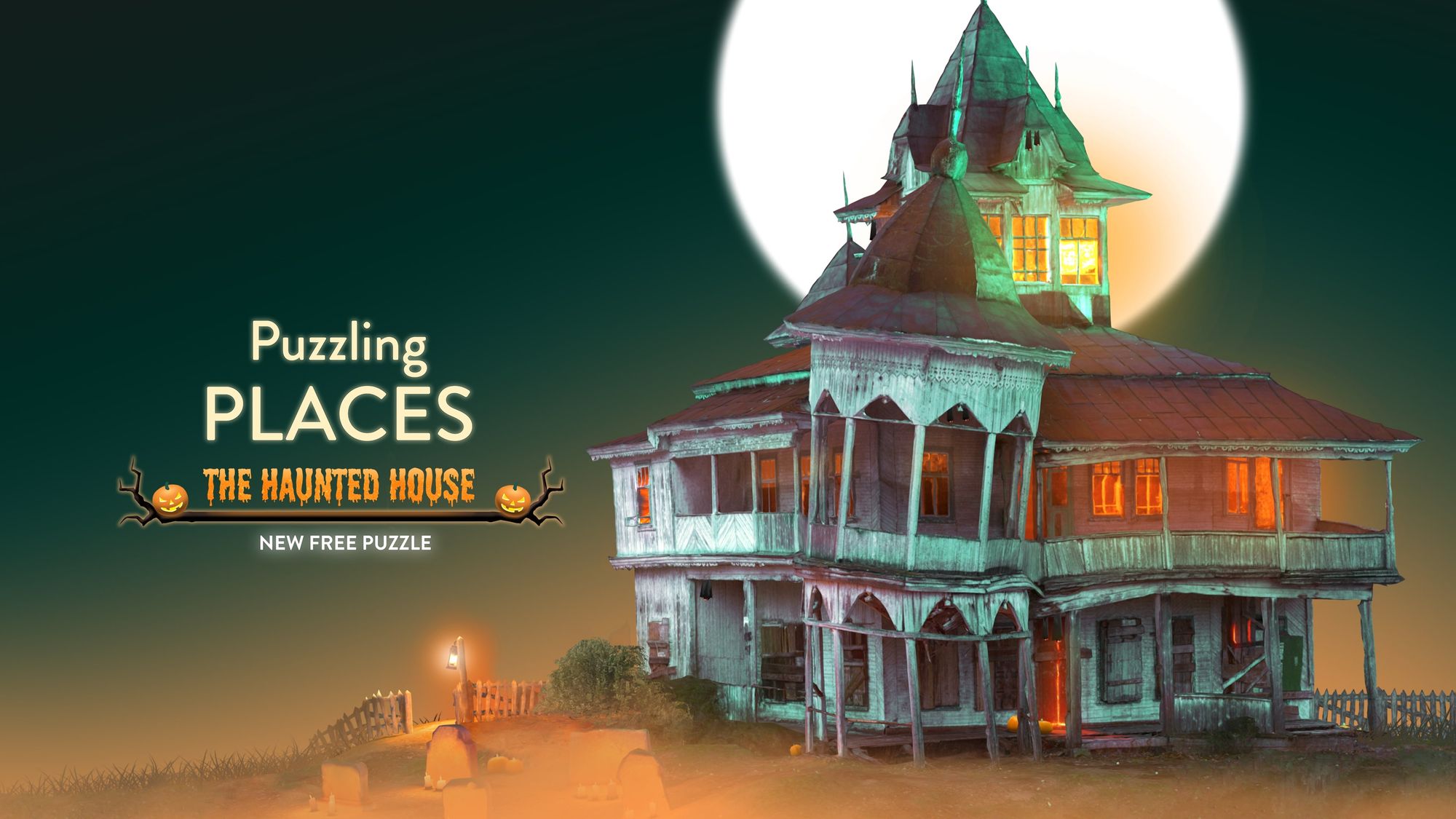 It's time to get spooky with this year's Halloween special puzzle, "The Haunted House"!
Available today for all Quest and PS VR players for free!
This spooky puzzle was made with a photogrammetry 3D scan of an old house from the small town of Volozhka, Russia. We've taken the 3D model and transformed it into a Halloween-themed haunted house - full of pumpkins, gravestones, and a glimpse of the Nosferatu vampire himself!
So this Halloween, whether you're fully decked out in Halloween costumes, or kicking back in your home with the porch light turned off, enjoy this spooky free puzzle of "The Haunted House"!
The Haunted House:
Location: Volozhka, Russia
Scan by: Eugene Loginov [1]
Max. 400 pieces
Premium Audio
We need your help! ✊🚨
Until now, Puzzling Places has been the highest rated game for the last 12 months on the Quest platform - this was possible entirely due to players like you loving the game and leaving us ratings & reviews!
As of September 2022, we have lost our top-ranked position and we need your help to become the #1 rated game again for the Quest platform!
Please, if you haven't done so already, open up the Puzzling Place in your phone through the Meta Quest mobile app, and leave us a rating and/or a review!
It only takes a moment to do and would help us tremendously 🙌.
---
Attribution and Licenses
[1] The "Haunted House" puzzle was created using a photogrammetry scan by eugene.loginov and licensed under the Standard Sketchfab License. Additional assets by Amatousekfoto, SomeKevin, Nelesh_surve, , STRAWBERRY CHEETAH, DZs, Inna Reiman, DivyeSh PanchAl, OscarWW, Huargenn.
Follow Us!
Puzzling Places on Twitter, Instagram, and Facebook to stay up to date with the developments of the game. Join our Discord to join our community and connect with the develops!