📺 Puzzling Places - Dev Chat #6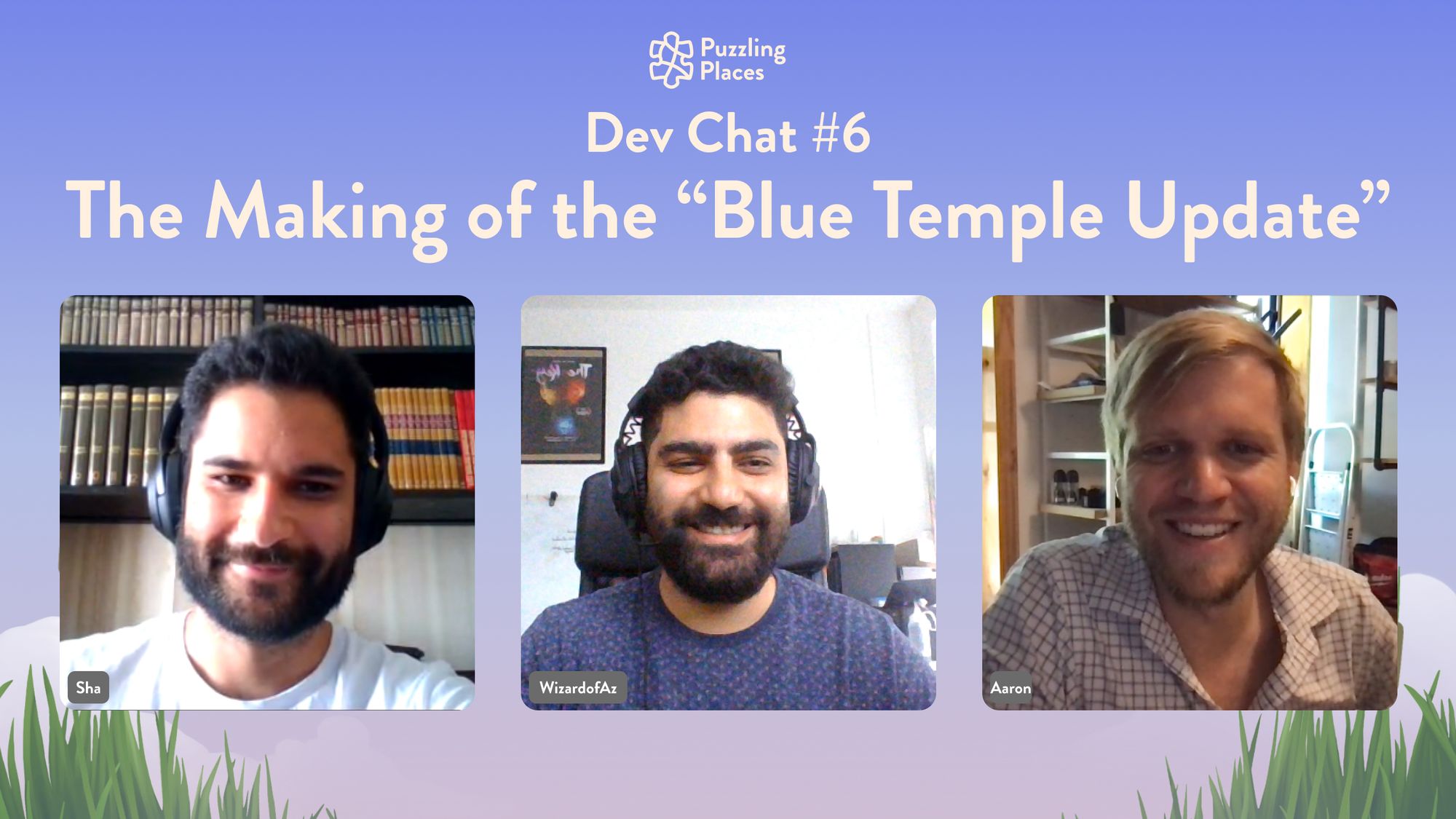 Shah Shahrabi (Game Design + Art Director) and special guest Aaron Cederberg (Photogrammetrist) joins Azad Balabanian (Puzzlemaker) discuss the "Blue Temple", the latest free puzzle for Puzzling Places!
Topics discussed:
Photogrammetry scanning - how does one 3D scan a site?
The history and art of the Blue Temple
Inspiration behind the small dioramas and Easter Eggs
If you'd like to watch these Dev Chats live as well as participate in the Q&A, we'll send out a push notification through Discord whenever we go live.
If you'd like to watch the previous Dev Chats, you can find them all on Youtube!
---
Follow us:
You can also join our communities or follow us to get the latest news about future puzzle packs and other exciting updates:
Happy puzzling!
- realities.io Team -