📺 Puzzling Places - Dev Chat #4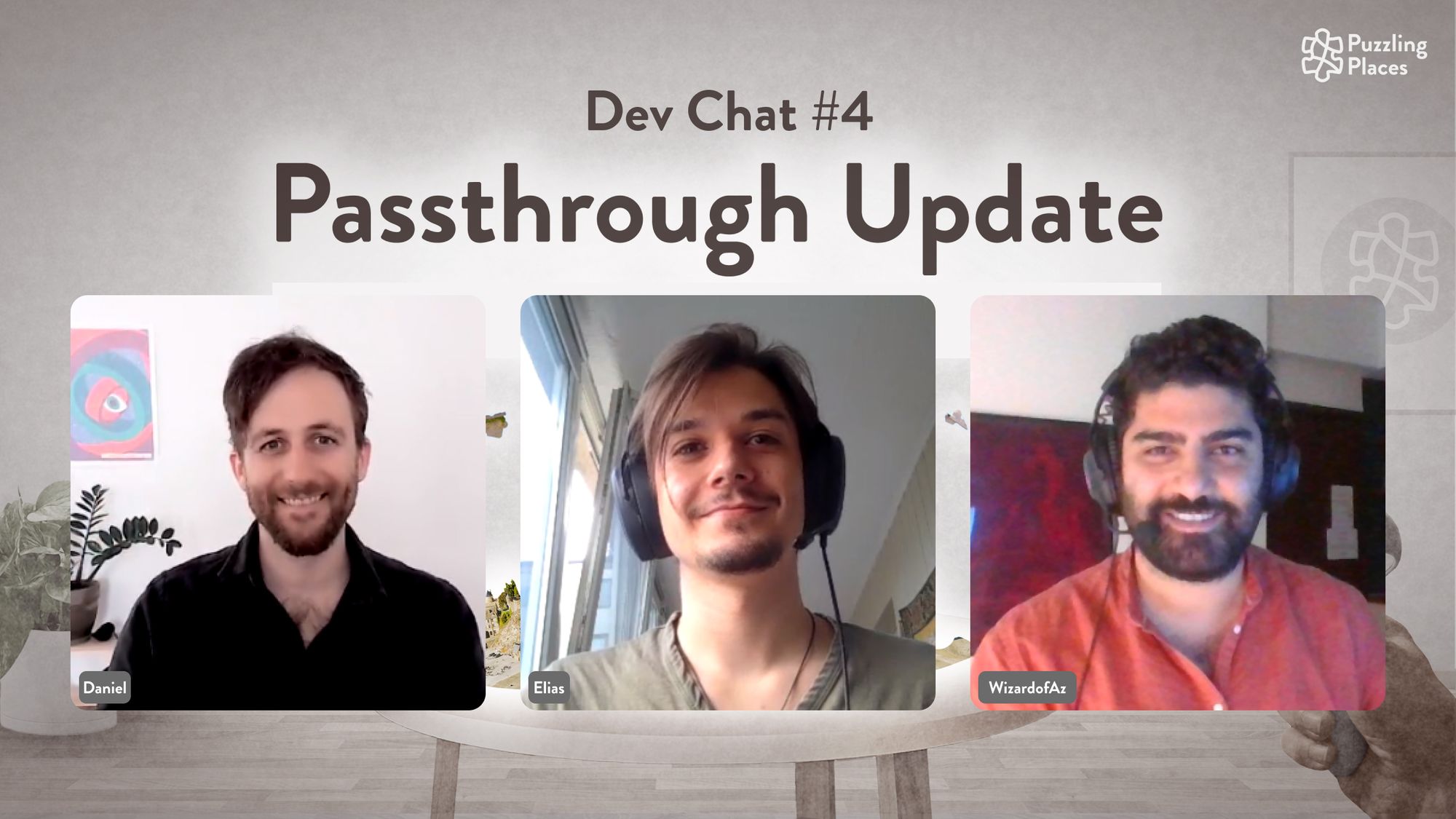 The Puzzling Places Dev Chat live podcast is back!
These semi-regular Dev Chats are a great way to get a peak behind the curtain to learn about how we are developing Puzzling Places - and not to mention, get introduced to the people making the game!
This month's Dev Chat is all about the "making of the Passthrough Update" where CEO and co-founder Daniel Sproll, Game Dev. Intern Elias Duda, join Puzzlemaker Azad Balabanian to discuss:
Passthrough Feature Update
Passthrough Limitations
Interesting Passthrough Prototypes
The unique Color Picker Feature
And all the new features/changes to Puzzling Places since the last Dev Chat!
If you'd like to watch these Dev Chats live as well as participate in the Q&A, we'll send out a push notification through Discord whenever we go live.
If you'd like to watch the previous Dev Chats, you can find them all on Youtube!
---
You can also follow us on social media to get the latest news about future puzzle packs and other exciting updates:
Happy puzzling!
- realities.io Team -