🎂 Flash Sale - 50% off ALL DLC's, Today Only!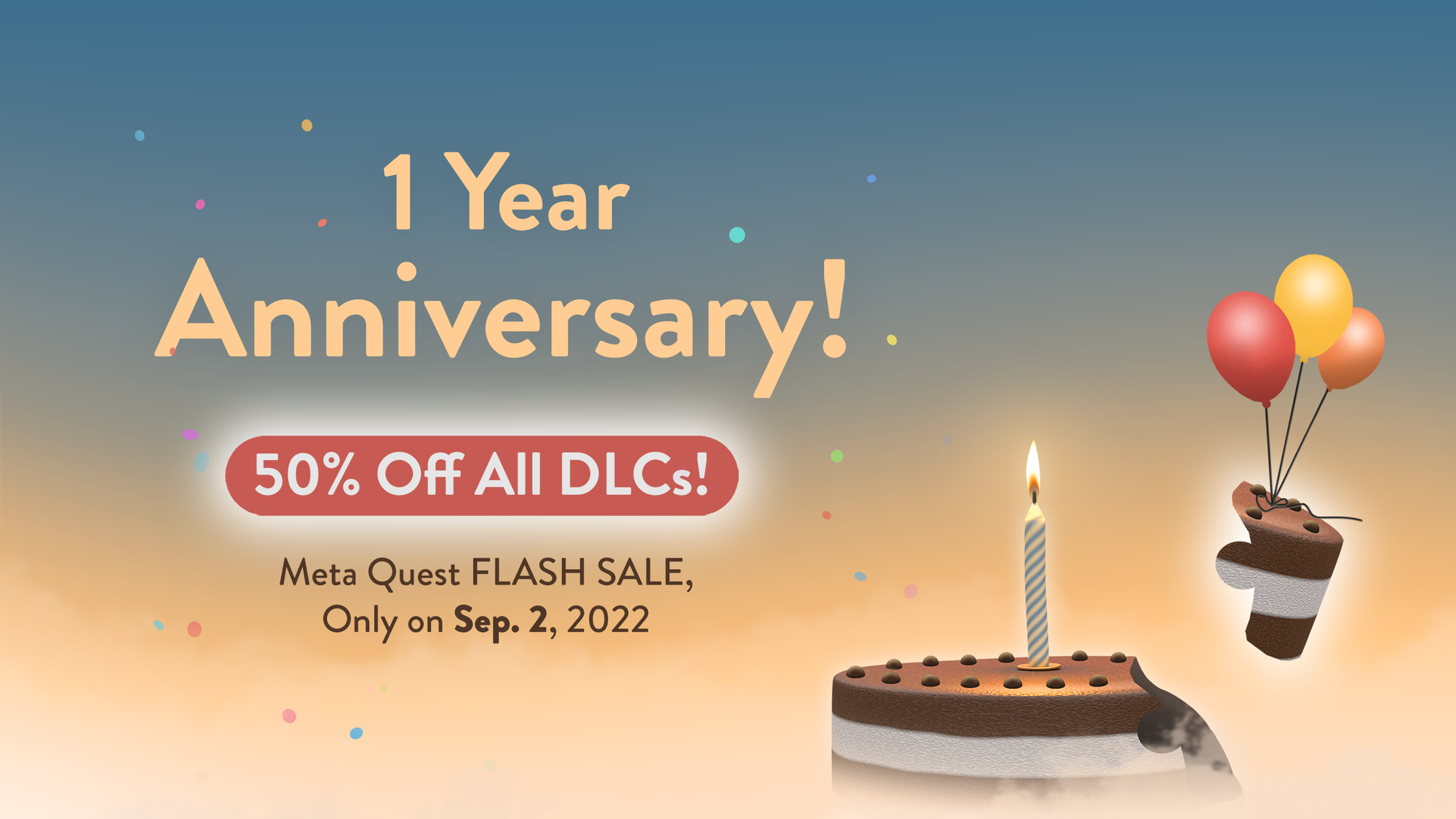 One year ago on this very day, Puzzling Places left Beta and was released in the official Oculus/Meta Quest store!
To celebrate this occasion, we're doing a limited-time FLASH SALE for one day only between Sep. 2nd 10AM PST - Sep. 3rd 9:59AM PST, you can purchase ALL DLC's for half price (50% off) in the Quest / in-game store!
Your continuous support made us able to create something special, something that we all love and care about, and for that we wanted to say a huge thank you on behalf of the whole realities.io team!

The game has come a long way since its release - we've implemented the experimental Passthrough mode, added additional accessibility and gameplay features, released 2 free puzzles, 7 DLC packs and the list goes on!
You can track all the changes, fixes and additions in our official changelog.
We also have very exciting plans for this year: we're working on a new feature to make the higher puzzle piece counts less intimidating, the long-awaited multiplayer is coming as well, and we might have another free puzzle coming soon alongside the monthly DLC packs, so stay tuned!
Once again, thank you for all the support, here's to many more anniversaries!